LA Examiner: Top 10 Foreign fight scenes
"Dragonball" Premieres in Tokyo
Heroic pairs in Dragonball: Evolution
A spunky cast brings to life cult manga characters in the comic book adventure Dragonball: Evolution
Beijing-based Dadi Century Film has confirmed that Chow Yun-fat will star in its upcoming biopic Confucius, in which he will portray the great Chinese philosopher and sage.
Dadi Media, the mother company of Dadi Century Films, is also investing in the $14m China-UK co-produced musical The Sacrifice Of Yang Guifei.
John Woo eyes film on Hard-Boiled game
Lion Rock Productions is in talks with Hong Kong director Stephen Fung
Jackie Chan starts shooting historical epic - Big Soldier, Small General
Shooting of Hua Mulan was shut down when local villagers disrupted the filming. According to the report, years ago in another film, a production company fell behind on paying the local villagers hired to participate. With this in mind, they were very unhappy and used all sorts of methods to interrupt filming. Public security officials had to be called in. This shutdown has cost hundreds of thousand of yuan and impacted the schedule of Chen Kun and Zhao Wei. Hu Jun and Jaycee Chan are scheduled to arrive shortly for their part of the filming.
http://ent.sina.com.cn/m/c/2009-03-11/09352412239.shtml
In February, Sun Honglei was invited to join the cast of Jay Chou's Ci Ling by director Chu Yen-ping. When Sun learned that Lin Chi-Ling was in the cast, he reportedly ridciculed her as, "the vase", and declined. Both parties have denied this and Sun says his schedule for appearing in 'Confucius' was the reason for his declining.
http://ent.sina.com.cn/m/c/2009-03-11/09102412222.shtml
The Asian Conundrum
Are all Asians female?
Reasons for Suicide of Actress Remain a Mystery
Depression Probably Not The Reason Behind Jang Ja Yun's Death
Jackie Chan cheated of $600,000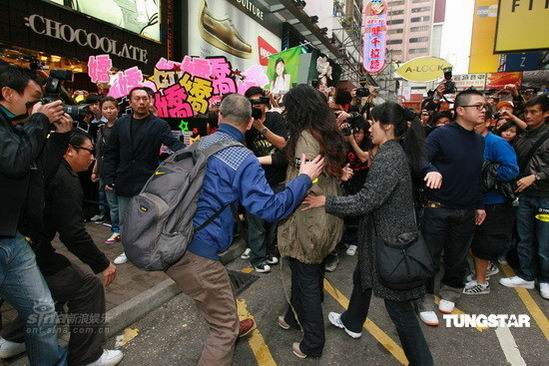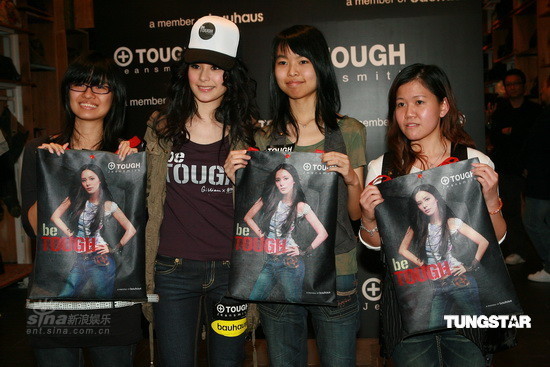 Gillian Chung restarts, grateful to Charlene Choi
Gillian Chung's secret romance
Her Twins singing partner, Charlene Choi, had warned her that he was a bad guy but she did not listen, she said
Joey Yung's point of view
"It's beneath me to have anything to do with him. I have never been a fan of his."
Press conference excerpt, subtitled (SCMP)
http://www.youtube.com/watch?v=C1B0hABqMd4
http://www.youtube.com/watch?v=c12GGjmr67w&feature=related (Part 1, skip to 6:00 for Gillian's appearance)
http://www.youtube.com/watch?v=KJrLa_qlRLU&feature=related (Part 2, more product flogging)
http://www.youtube.com/watch?v=nLWFX6z3WBw&feature=related (Part 3, press conference)
http://www.youtube.com/watch?v=QrXn0HVBRTg&feature=related (Part 4, press conference ends with Mani Fok taking Gillian off stage)
Undisclosed Pics of Twins (update in English)
Hong Kong's Celestial strikes Canadian licensing deal
Michael Tse sentenced to 6 weeks jailtime for drunk driving
At age 19, Jennifer Tse smoked marijuana without parents knowing,