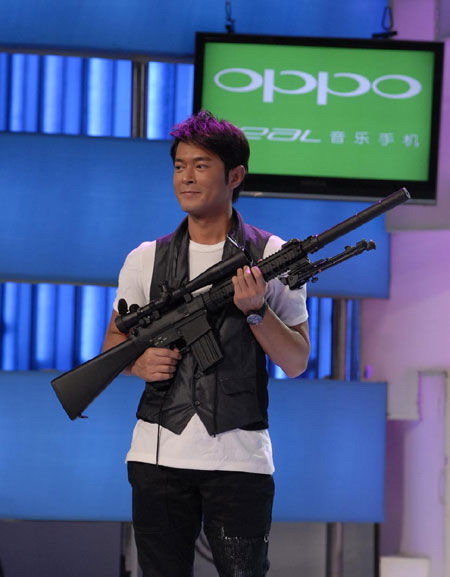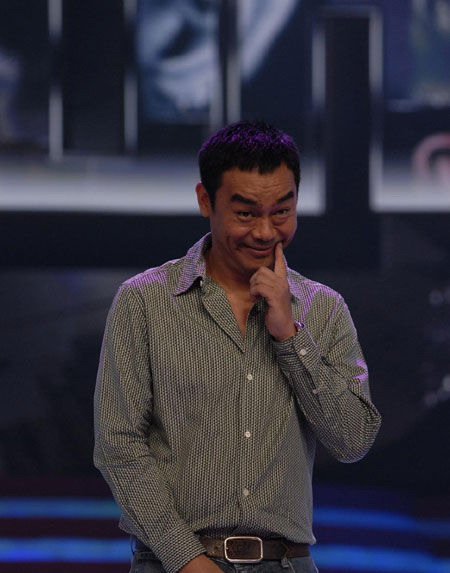 Daniel Wu, Louis Koo and Lau Ching-Wan appeared on a Hunan Satellite TV program to promote their upcoming film Overheard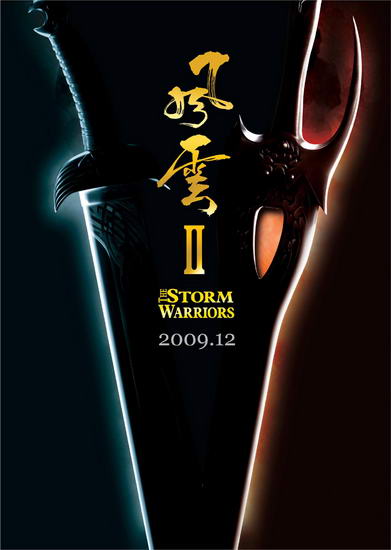 Top Japanese Animator's New Film to Hit N. America
Hayao Miyazaki's latest film 'Ponyo on a Cliff' will be released in North America on August 14.
Murderer - making of video (in Cantonese)
Feng Xiaogang's Aftershock cast officially announced
Xu Fan, Chen Daoming, Zhang Jingchu, Liu Yi, et al. 'Feng girl' to be announced in July. The main role is a 7 year old girl who survives the earthquake and grows up, spanning thirty years.

Celebrity Cheer for Launch of 'Lan' Jewelry
Famous hostess Yang Lan and Canadian pop diva Celine Dion have joined forces to roll out a jewelry brand

Ge You Covers Bazaar Man's Style

Vivian Hsu promoting laser hair removal
More photos

Edison's foresight pays off
Prior to the opening of his Kuala Lumpur shop, Edison Chen produced some limited edition tee-shirts with MJ's blurred image. They quickly sold out at HK$900 each.


Brigitte Lin columnist
In a recent column for Hong Kong's Southern Weekend, Brigitte recalled her experience filming New Dragon Inn and how she injured her eye during a night shoot. The martial arts director wanted to shoot a close-up of Brigitte's face with many bamboo swords at her. In the flailing of swords, a shred of bamboo struck her eyes. The crew helped wash out her eyes and Brigitte returned to filming though her right eye was in pain. Back at the hotel in Dunhuang, Brigitte cried out of pain and self-pity. she cried through the night until she was too tired to sleep. After going to the emergency room the next morning, Brigitte flew back to Hong Kong alone to get medical treatment. On the flight back, her eye wrapped in gauze, she buried her face in a straw hat and cried all the way back to Hong Kong. Even now, she does not want to watch New Dragon Inn.
Despite the injury, Brigitte still fondly remembers the beauty of filming in the night desert and was reminded of it on a recent vacation with her family in Thailand.
Brigitte's full column - I cried for half of China
(They were filming in the desert near Dunhuang. The flight through Lanzhou towards Hong Kong for medical treatment is across 'half of China'.)