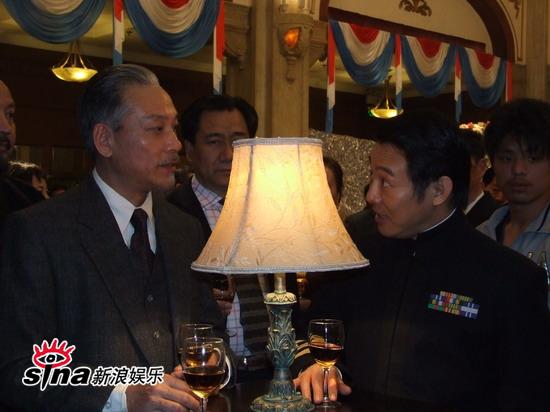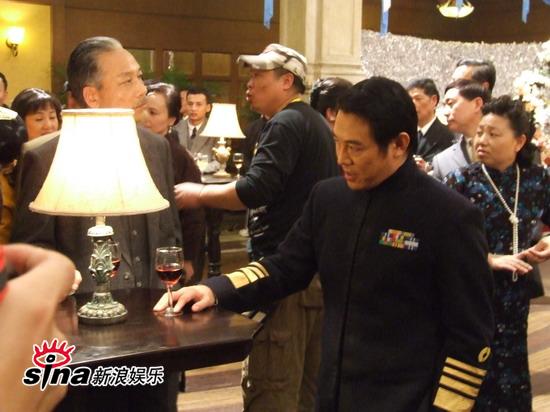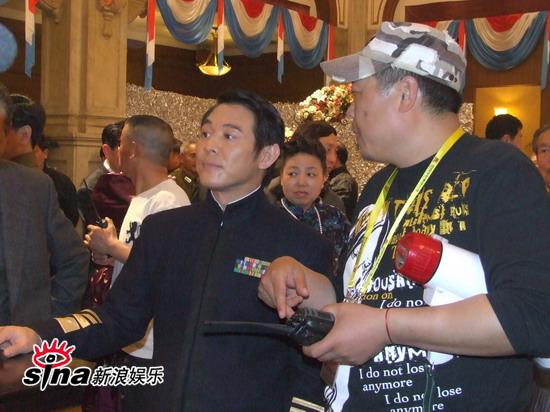 Jet Li - only three lines in Founding of The Nation
But took a full day to shoot due to 67 NGs because of interruptions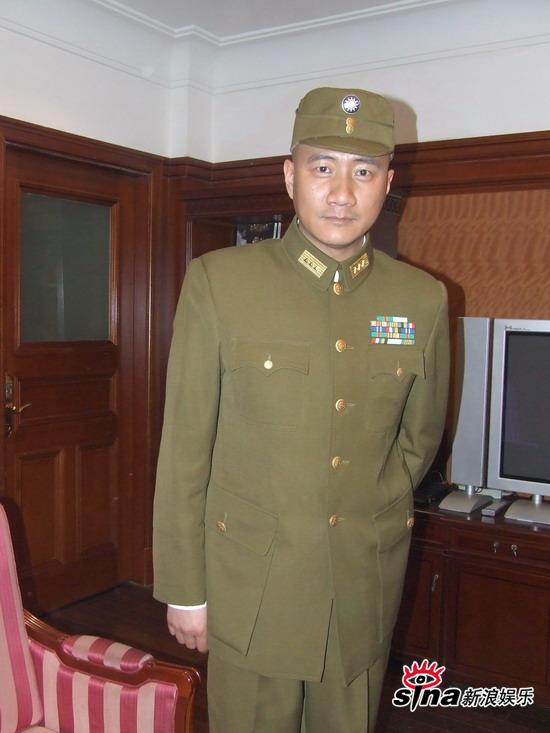 Photo gallery
TVB revives dead cop Laughing Gor
A minor character captures the hearts of TV viewers and gets a Shaw spin-off movie to be directed by Herman Yau
Michael Tse, the character called Laughing [Gor] was a nobody whose life had been swallowed by his job as a mole inside a triad.

Charlene Choi releases a special edition CD
Charlene's First Solo Album released
Gillian Chung makes a fresh start; no longer disguises herself when going out
Call me "Naïve Gil"!

Edison Chen raises voice at reporter
Edison's PR: Hand over that tape!
Was it the intense media glare?
Or was it the tension from threats on his life?
Whatever the reason, Edison Chen finally lost his cool in Singapore last evening.
The Hong Kong actor of the infamous nude photo scandal was in town over the weekend to promote his new movie The Sniper, along with director Dante Lam and co-star Richie Jen.
He was drilled relentlessly by reporters during the roundtable interview and coped relatively well, considering what he had been through this past year.
However, when MediaCorp Chinese News probed him further on his father's bankruptcy during their one-to-one interview, he suddenly turned emotional. His publicist even stepped in and demanded that the recorded footage be erased.
MediaCorp Chinese News reporter Liang Kaixin recounted that the interview was progressing smoothly, and Edison did not oppose to answering sensitive questions. Even when asked if he would act with former lovers Cecilia Cheung and Gillian Chung in the future, he simply answered that if there is a need, he would not avoid it. His managers also did not stop CNA immediately from asking questions beyond those submitted previously.
During the roundtable, Edison had commented that in the wake of his father's impending bankruptcy, he hopes that his family can get together and take care of each other. Instead of throwing a bag of cash to his father (like his character in The Sniper), he will write him a cheque.
Kaixin decided to follow up on that question and asked Edison how much help he would give to his father.
Suddenly, Edison turned emotional, and answered in English, "I don't know why people won't think that I will help my family. What makes you think that I am not helping my family?"
The journalist thought Edison just felt more comfortable answering in English, and treated his answer as a rhetorical question. When she prepared to ask her next question, Edison asked her agitatedly, "I am asking you. What makes you think that I am not helping my family?"
Shocked, the journalist replied, "Because the amount is quite big, so you might not be able to help."
The journalist then continued her interview with Richie Jen and Dante Lam.
When the interview ended, Edison left to talk to his managers. When the journalist requested to obtain some additional footage of the trio, Edison returned as well, silent but looking as if he was angry.
Suddenly, around four of the staff and PR managers approached the journalist, and demanded that she hands over the tape and re-records using a new tape. Their reason? She did not follow her list of submitted questions.
The journalist rejected, and said the interview was completed.
The staff continued to pressure the interview crew, only satisfied when the recording timer was reset to zero.
Channel NewsAsia's newsroom intern Vivi, who was present as a Cantonese-Mandarin translator, described, "The atmosphere was very awkward; it was like deleting the footage seemed to be the only option".
Journalist Kaixin said that Richie Jen consoled her and said, "I'm sorry that we have to redo this."
In the re-interview, the questions were all from the submitted list, and Edison did not answer any questions directly.
After the interview, Richie apologized to the journalist again. Vivi, a fan of Edison, requested for a photograph with Edison. At that point, Edison seemed to have calmed down and posed for the photograph. He even gave Kaixin a pat on her shoulder, saying, "I understand it's your job."
Vivi commented that her heart ached seeing her idol so emotionally unstable.
On Edison's odd behaviour, Kaixin thought that he probably felt his ability was being questioned, since he was asked the same question twice during the roundtable. He answered once in Mandarin, and another time in Cantonese.
Richie Ren prepared to be neglected
Asia's "most secured" entertainment event?
Media seated about 6m away from the panel behind barricades
Edison Chen sat nearest to the emergency exit on the panel's right
No signs of wedding at Carol Chu's
Since no sources have been able to confirm if the rumoured marriage of Andy Lau is true or false, reporters decided to take a chance by flying to Malaysia on Apr 6 to check out for themselves. They were disappointed to find no trace of a wedding at Carol Chu's house.
Though two big lanterns were hung on the door of her family's bungalow, there were no other wedding decorations and the garage was empty. Speculating that the Chu family may be out, reporters headed towards the hotel where the banquet was rumored to be, only to find no banquet rooms with wedding decorations.
Lau's friend of 30 years, movie investor of "Future Cops", Cai Songlin said he had not received Lau's wedding invite but revealed that Lau appeared to be envious of his family life when they met in Hong Kong during Chinese New Year this year. Cai believed that Lau will get married but for someone who feels that true love is far more important than the marriage certificate, Lau will not rush into one. As for the little girl that has been rumored to be Lau's daughter, Cai clarified that she is a child from the Chu family.
Cai and 47-year-old celebrity has been friends for over 30 years and knows him very well. "Andy is someone with delicate thoughts. He needs to consider things very thoroughly before making a decision. Moreover this is a marriage, not a simple affair," Cai said.
In February this year, the Hong Kong media witnessed Lau dining with Chu's family in Kuala Lumpur, it was later rumored that they will be tying the knot on Apr 6, also Chu's birthday.
When the news broke out, fans displayed bi-polar reactions. Some supported the marriage, while others were heart-broken. It is said that his fans reactions put him in difficult position and thus decided to postpone the wedding.
Korea Times: 6 Quizzed Over Late Actress Jang Ja-yeon
Pop idol Wei Si `had heroin in her belongings'
Police found 10 packages of Heroin in Jill Vidal's luggage
Toronto investor (the Chinese Warren Buffett) now hit with U.S. fraud charge
http://www.thestar.com/business/article/614529 (Thanks, Brian)