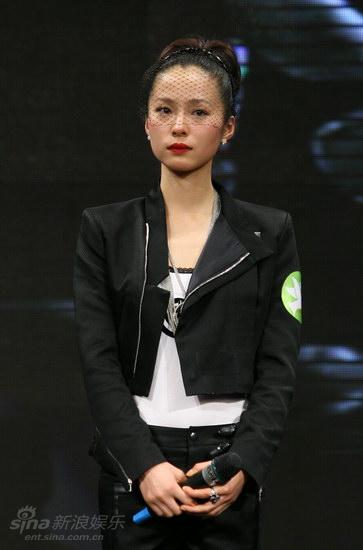 City of Life and Death Beijing Premiere
Nanjing! City of Life or Death?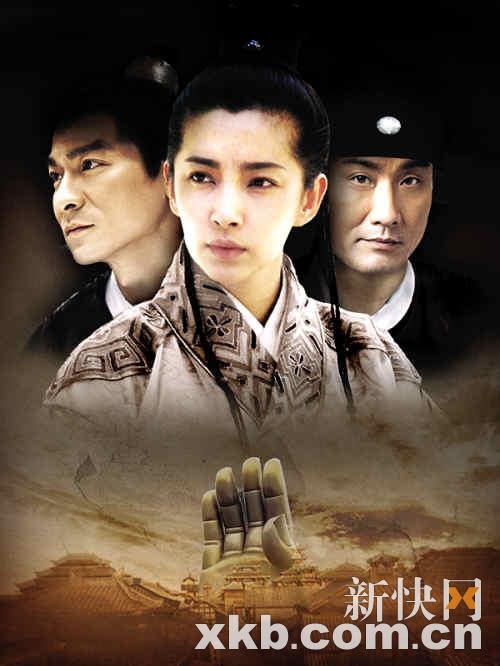 Carina Lau to play Empress Wu in Tsui Harks's Detective Dee
Her manager denies pregnancy rumors
Carina Lau to Play Emperor Wu Zetian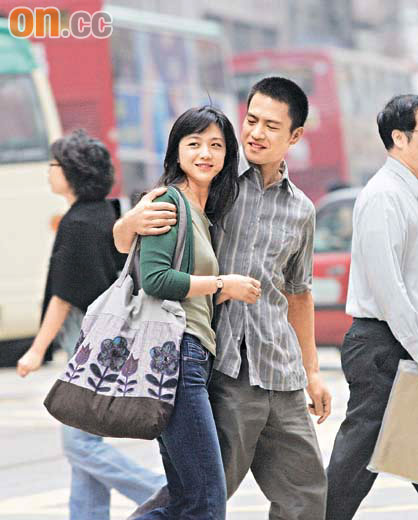 Crossing Hennessy - Tang Wei and Andy On shooting scene in street
East Wind, Rain - Wang Baoqiang Is a 'Xiao Kai' in Shanghai
Taipei Times: Invitation Only review
'Invitation Only' is Taiwan's answer to torture porn films like 'Saw' and 'Hostel'
Variety: Sarkissian on 'Mad' mission
Producer to remake two Johnnie To films, The Mad Detective and The Mission
Movie preview: "Inglorious Basterds"
Bai Ling goes where the action is
Bai Ling, Crazy Cool
Bai Ling Wants To Know If You're Naked
Bai Ling Explains "Nipple" Book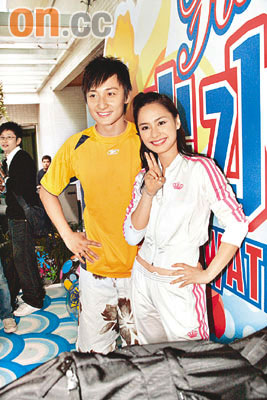 Almost forgotten Fantastic Water Babes being reviewed by Mainland censors. Albert Yeung hopes for a release this year and new film work for Gillian.
'Lurking' with Sun Honglei - TV series

Shing Fui-On has recovered from throat(?) cancer but lost his sense of taste
Diagnosed in 2004, he was successfully treated with chemotherapy. Now he has to use his imagination when he eats.
Elaine Ng plans for daughter to meet "father"
Former Miss Asia Elaine Ng was said to have illegitimately bore Jackie Chan a baby girl nine years ago though neither party confirmed this allegation by the Hong Kong media. To compensate her daughter, who has grown up without a father, Ng sought the help of her friends to sound Chan out for a meeting with the nine-year-old Etta Ng.
Since the mother and daughter moved to Shanghai in 2001, they have been residing in a villa and Etta has also been attending a prestigious school where annual fees are close to S$20,000.
An insider said, "Elaine has arranged for Etta to study in an international school to prevent her daughter's status from affecting her relationships with friends. However, due to Jackie Chan's worldwide fame, even foreign students know who Etta's father is and have purposely used the name "Jackie" to crack jokes with her, annoying the little girl and hurting her mother."
Though the girl has avoided asking about her father in fear of displeasuring her mother, a pediologist has certified that Etta is now capable of managing a meeting her father. Ng has thus secretly sought help from her old friends, Sandra Ng and Margie Tseng, to relay a message to Chan, hoping that he would meet with his "daughter".
Edison Chen receives threat mail again! (via Apple Daily)
Hong Kong's Apple Daily received an anonymous package containing a lighter, some silvery powder and a Sniper movie poster that was torn out of Apple Daily's own pages dated April 9. With Chen's portrait on the poster, Apple Daily speculated that the mail is targeted at him once again.
Last month, Hong Kong media received two packages, each containing a bullet, with notes that advised Chen to refrain from attending any promotional events from April 4 onwards, regardless of countries, to avoid bringing danger to his life. Despite the death threats, Chen still "risked his life" to promote the movie Sniper in Singapore early this month. He was also in Shanghai and Beijing thereafter for business meetings, disregarding the bullet threats.
Apple Daily reported the new threat to police on Tuesday afternoon at 2.40p.m. The bomb disposal team and HAZMAT (hazardous materials) tender truck were deployed for at Apple Daily's office.
At press time, the case had been handed over to the Regional Crime Unit for further investigation. The police have not confirmed if the mail is directly related to Chen.
Chen's godfather, Anthony Wong, expressed his concern about the matter at a China event. "First, let's not talk about Edison Chen making a comeback; the most important thing now is to locate the loony. We are very worried for Edison," he said.
Wong said his godson had not spoken about his "misfortune" but hoped that the public can give the latter another chance.

Jeon Ji Hyun's phone duplicators get punished
Jeon Ji-hyun is Chinese?