Hong Kong premiere of Murderer
Photo Gallery
Aaron Kwok: New role boosts acting credentials
'Overheard' a Crime Thriller
Stills from Overheard released

Laughing Gor cameos by Ron Ng, Sammul Chan

New Sophie's Revenge poster
Ani-men in 3-D, it turns out, is directed by Tsui Hark
Chen Kaige Braces for Battle of Impressions

'Spying Rose' Yu Na
Yu is currently filming an espionage thriller called "Die Zhan Mei Gui" ("Rose in the War of Spies").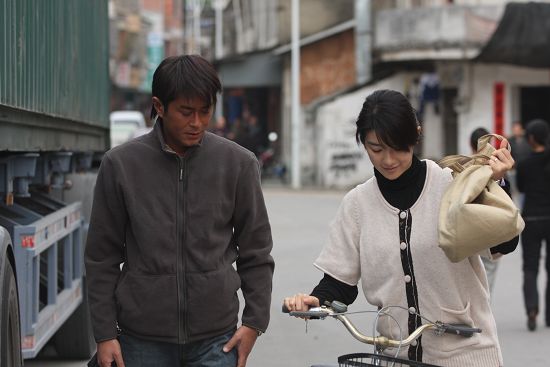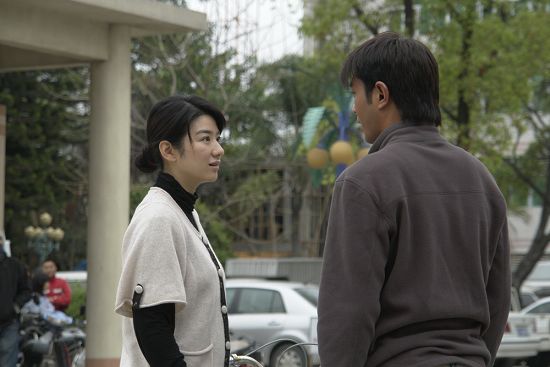 Stills from Derek Chiu's new film (All The Way With You)
John Woo, CFG uncage Tiger film
Aviator pic in early stages, to be shot in Yunnan
John Woo plans Flying Tigers movie
bc Magazine: 24 City review
HK Magazine: 24 City
bc Magazine: Roy Chow (Murderer) interview
bc Magazine: Wai Kar Fai (Written By) interview
bc Magazine: Jia Zhangke (24 City) interview
HK Magazine: Gillian Chung interview
HK Magazine: Jeff Lau interview
HK PICKS (HK Magazine)
Oppai Volleyball
(Japan) Japanese comedy about a young teacher who promises to show her "oppai" (breasts) to the geeky, all-male school volleyball team in an effort to spur them into winning the big game.
KOFIC
Thirst to Premiere at Montreal's Fantasia
PARK Chan-wook's acclaimed vampire-thriller Thirst will have its North American premiere screening at the 13th Fantasia Film Festival, running July 9 – 27 in Montreal, Canada. The fest will screen over 100 feature films mainly from Asia, the United States and Europe.
Thirst became a Korean-American co-production when Universal Pictures boarded the project while in production. It is to be released in the United States in New York, Los Angeles and San Francisco on July 31, with a release in Canada through Alliance-Vivafilm also planned.
It is PARK's second film to win a Cannes competition prize, taking the Jury Prize at this year's festival, following a Grand Prize win in 2004 for the director's international breakthrough, Old Boy.
The Fantasia Festival audience originally discovered PARK Chan-wook in 2001 with his first Korean hit, Joint Security Area followed by Sympathy for Mr. Vengeance in 2003, the first film of his « Vengeance » trilogy.
Korean Line-up at Fantasia Int'l Film Fest
North America's largest genre film fest, the Fantasia International Film Festival boasts an impressive line-up of notable Korean films this year; among them the North American premiere of PARK Chan-wook's Cannes-winning vampire drama, Thirst. Held annually in Montreal, Canada, the event will run from July 9 – 29 at several theaters in the city.
Along with PARK's latest is Crush and Blush, a film he produced for debut director LEE Kyoung-mi. Two int'l festival favorites, NOH Young-seok's micro-budget but acclaimed debut, Daytime Drinking, and JANG Hun's Rough Cut will screen. Both films have had their Canadian rights bought by Canada's Evokative Films which plans to release Rough Cut in Canadian theaters in January of 2010.
Rotterdam winner Breathless by YANG Ik-june will screen along with sleeper hit of 2008, The Chaser by NA Hong-jin. LEE Yoon-ki's Seoul odyssey, My Dear Enemy and KWAK Jae-young's Japanese made Cyborg, She, were also invited. Other films in the program include the more commercially made Korean films Private Eye, The Divine Weapon, Portrait of a Beauty, and GoGo 70s.
Fan Bingbing Wins 'Plastic Surgery' Case


Charlene Choi completes six performance run on stage

A-Mei promoting new album in Shanghai

I spy: Faye Wong shopping for an iPod in Beijing

APA Top Ten: Asia's Ode to Michael Jackson
Korea Times: 19% of Actresses Forced to Provide Sex for Career