Beijing press conference - The City of Life and Death/Nanking! Nanking!
1200 copies of the film to be distributed.
Details behind Big Soldier, Little General
Wang Lee Hom, third choice, picked by Joan Lin (Jackie's wife). Lin Peng chosen after being spotted at Olympics opening.
Actress Kim Ok-bin Speaks Out About Starring in 'Thirst'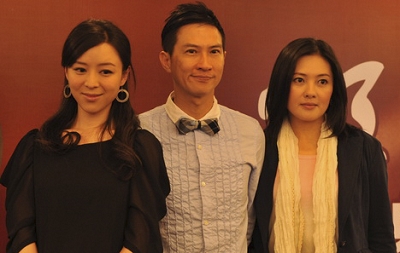 Red River cast holds first press conference in Kunming, Yunnan
Zhang Jiarui reveals Zhangs Jingchu nude scene doubled.
Industry abuzz about possible Cannes lineup
Asian filmmakers will be well represented. Bong Joon Ho, the auteur behind Korean monster pic "The Host," will unveil "Mother," about a woman who searches for a murderer who framed her son. Genre specialist Johnnie To will probably bring his latest, the Hong Kong revenge pic "Vengeance," though the movie is in French. And Chinese helmer Lu Chuan may debut his "City of Life and Death," his Nanking massacre pic, which has been generating strong international buzz.
Super Girl Chris Li Yichun secretly spent four days in Shanghai to screen test for Bodyguards and Assassins
Hong Kong Hustle: tours the Film Workshop exhibition

Dante Lam's arrival in Singapore decoys Edison seekers
Director Dante Lam lures the enemies away, Edison Chen escaped to Singapore
Edison Chen braves death threat to promote movie in Singapore
Drill and grill for Edison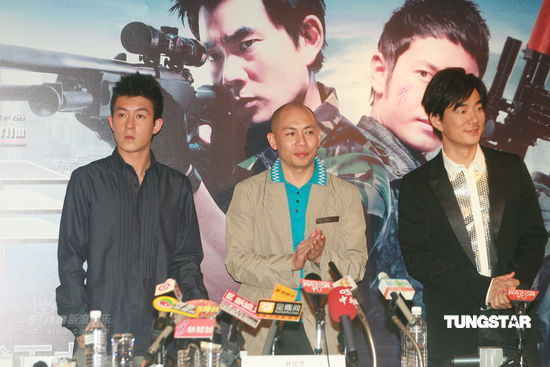 The Sniper press conference - photo gallery
Court hears of Edison Chen sex photos
Computer technician pleads not guilty at beginning of 10-day trial
Michael Tse- TVB Stars Laughing Gor in New Movie
Herman Yau to direct prequel movie to popular TVB series, Shaw Brothers to produce it

Ekin Cheng apologizes for harassment.
A phone number shown in his movie Claustrophia belongs to a teacher at Bejing Foregin Studies University. Since the movie was shown on the mainland, the lecturer has received phone calls every two minutes asking if it is a movie star or connected to the film company.

Maggie Cheung joins UNICEF visit to visit children affected by last year's 5.12 earthquake
Chinese activist seeks earthquake truth
Famed artist Ai Wei Wei wants to identify all [students] who died in 2008 quake. (Thanks, Brian)
"Ai calls his team of young volunteers "a movement." Every day they go out and gather research, post names on Ai's website to commemorate the dead and conduct interviews with parents for a documentary film."
Test driving Google's China music search
Kim Yu-na's Fashion Picks in Vogue
Jang Ja-Yun/Jang Ja-Yeon
Figures in actress sex case to be quietly quizzed
Key figures in Jang case face summons
Police to Seek Extradition in Jang Ja-yeon Scandal
Jang Ja-yeon's manager gets account info seized