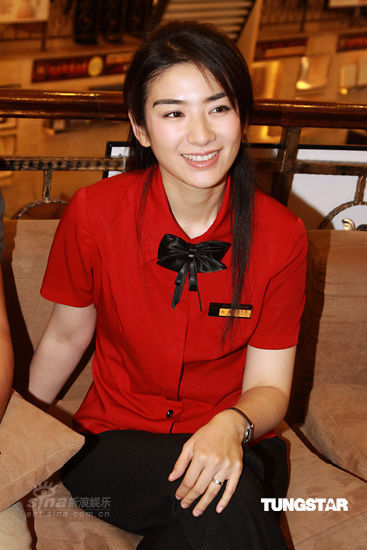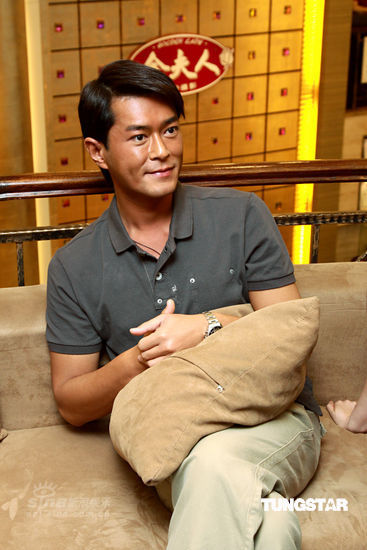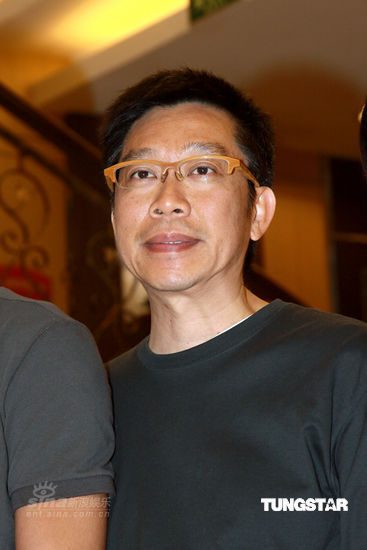 Louis Koo and Crystal Huang Yi filming Derek Chiu's latest film in Guangzhou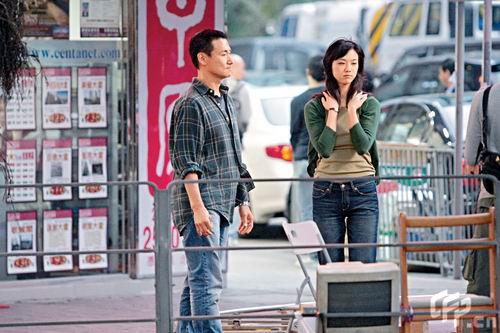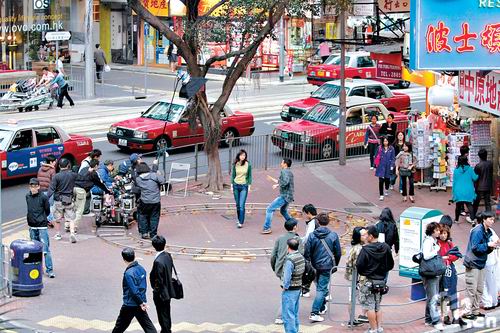 Crossing Hennessy - Jacky Cheung and Tang Wei begin filming in Hong Kong
English version
Hollywood Reporter: Lu Chuan brings history to 'Life and Death' (Nanking! Nanking!)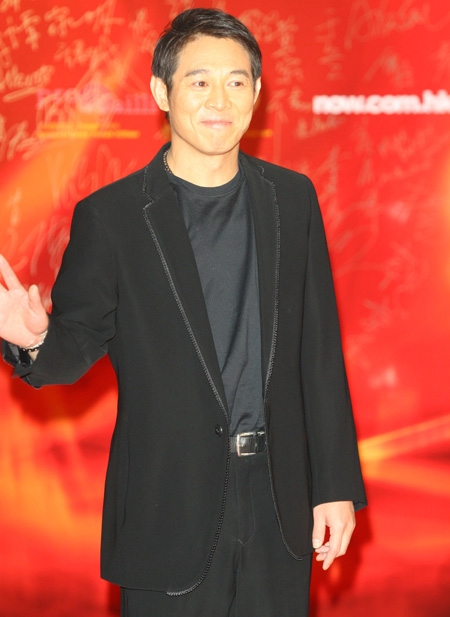 Jet Li hopes to return to filmmaking after a year's layoff since the Sichuan earthquake
Taipei Times: An old tale learns new tricks in Colorful Mind
Talent and perseverance vie with power and privilege in Chen Kun-ho's return to the cinema
Shinjuku Incident
This time, Jackie Chan isn't joking
Still Walking
Japanese filmmaker Hirokazu Kore-eda crafts a beautiful story of a family brought together by the memory of a deceased son
Armed security engaged to protect Edison Chen
Despite the two bullet threat mails sent to Hong Kong media last month, Edison Chen will still be appearing in Singapore this Sunday at the press conference of movie "Sniper". For enhanced security purposes, Shaw Organization has arranged for two armed security to be present besides 25 security personnel.
Faith from Shaw Organization's Advertising and Promotions Department told Xin.sg that security at the press conference would be very tight. To ensure the safety of the artistes and press, they have arranged for armed police to be present; however, to avoid creating an overly tensed atmosphere, they only arranged for two of them to be present.
All media will also have to pass through security checks before entering the venue.
This is the second time that Chen is appearing in Singapore since the outbreak of the sex photos scandal. When he was here in end February to grace the new product launch of a fast food chain, hordes of overseas media stalked on his every movement, fans were also fighting to catch a glimpse of the actor. Chen did not seem resistant about the chaos and agreed to be in Singapore again to promote his movie this time round. Faith speculated that Chen was pleased with the previous round of visit, thus agreed to make his appearance again.
Coincidentally, the press conference will be held at the Grand Hyatt again; according to sources, Chen will also be staying in the hotel. Was it pure coincidence or was it trust in the hotel's security measure? When Xin.sg approached the hotel in trying to understand their plans in receiving Chen, the hotel declined to comment.
Male lead of movie "Sniper", Ritchie Ren, and director Dante Lam will be attending the press conference together with Chen. Other male lead, Huang Xiaoming, was unable to be here due to other work commitments. Xin.sg will be attending the press conference of "Sniper" on Apr 5. Stay tuned for more reports!
'We were Edison's human shields'
What is it like protecting such a high-profile celebrity as Edison Chen?
Vivian Chow - The Valient Maiden
The Eternal Maiden Queen" appeared calm and easy when photos of her boyfriend kissing a university girl, almost 20 years her junior, were splashed on tabloids.
Though Vivian Chow broke up with Joe Nieh briefly, she still chose to stand by him in trying times and married him eventually. The public opined that it was a silly and irrational move; but think twice about it, this decision calls for courage. For a woman who has been "emotionally betrayed" by a man, besides love, she has to have the courage to give this man a chance and even entrusts her lifetime to him.
This exclusive interview with Vivian was done in Singapore, before the Nieh's kissing scandal broke out. Though the questions were screened beforehand, in the 25 minutes long interview, we still touched on topics outside the screened list and despite that, Vivian answers all questions without any evasion.
She tells us, "I must have gone through a lot of ups and downs to become who I am now. I will remember and cherish every important moment of my past performing career. My fans' supports are my source of motivation."
After the kissing scandal and her marriage, when Vivian first showed up in public in Hong Kong, she took on all reporters' incisive questions with ease and is fully cooperative.
This is probably what she meant by "fruits of her self cultivation". Vivian was cultured and refined in handling the issue that attracted region wide attention; she lives up to her name as "The Eternal Maiden Queen".
Yet in her eyes, only Xiaolongn Jin Yong's classic wuxia novel "The Return of the Condor Heroes" could be termed as a "maiden".
"Perhaps when the modern viewers refer to an artiste as a maiden, they meant that she has high regards for oneself; I think viewers see me as such a lady. Actually there are many sides of me. I can be gentle and naughty at times," she laughs, "There are times when I am active and prefer being with a crowd; but when I'm drawing, I'll become another person. I simply immerse in my own world and do not communicate with others."
"I believe everyone will regret throwing a temper after they did it. Usually I'll throw my temper at home, over things which I've done and feel were not up to my own expectations. I'm always angry with myself and will just keep quiet. I don't throw things around, not that crazy. I'm very simple," Vivian adds.
She admitted to be very mindful of how others see her; the years she spent abroad after withdrawing from showbiz in 1999 made her mature and truly drop the burden of being an artiste.
"I do not feel much about the title as Maiden Queen now, and will not do anything to live up to that title; nothing can restrict my feelings or actions. I believe as a woman, when you find self-confidence, you can face everything with an open mind. For example this title as Maiden Queen, it does not bother me anymore. I am confident about myself and am happy with any assignments. I lead a fulfilling life."
This self-confidence is perhaps the very source of courage that gives her the power to face the unhappiness that had happened; this self-confidence also convinced her that she is living a life "that's filled with love and hopes"; that she has married the right man for her; and that they will have a wonder future together.
Perhaps, a title like the "Valiant Maiden" would be more apt for the current Vivian Chow.

Karen Mok visits Prince Edward Island as Hong Kong's Animal Ambassador
English version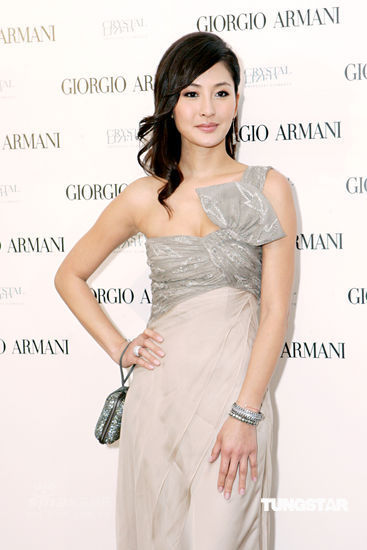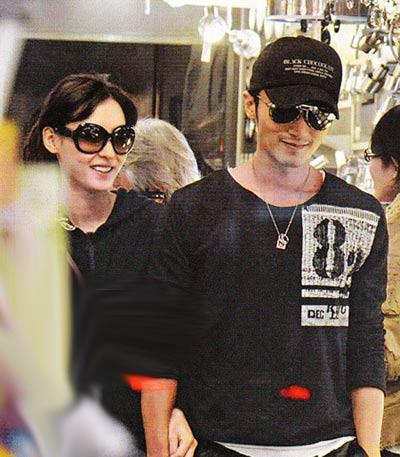 I spy: Cecilia Cheung and Nic Tse
Cecilia Cheung considering comeback in remake of Derek Yee's period film with Louis Koo 三少爷的剑.
(This is the same title as the 1977 Death Duel but not sure if this is a remake or not.)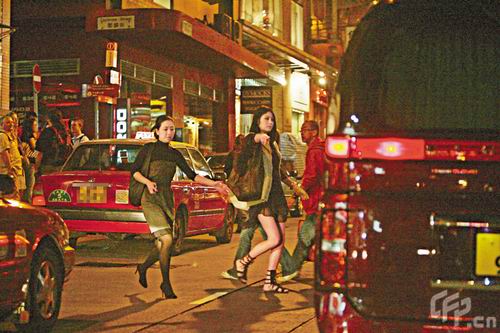 Kelly Chen living dangerously, dodges traffic after dining at Thai restaurant
Rumour hitch to Andy Lau wedding talk

Kelvin Kwan announces that he will leave the entertainment industry for a long period
Dope-bust Kwan sorry, but happy to be a free man