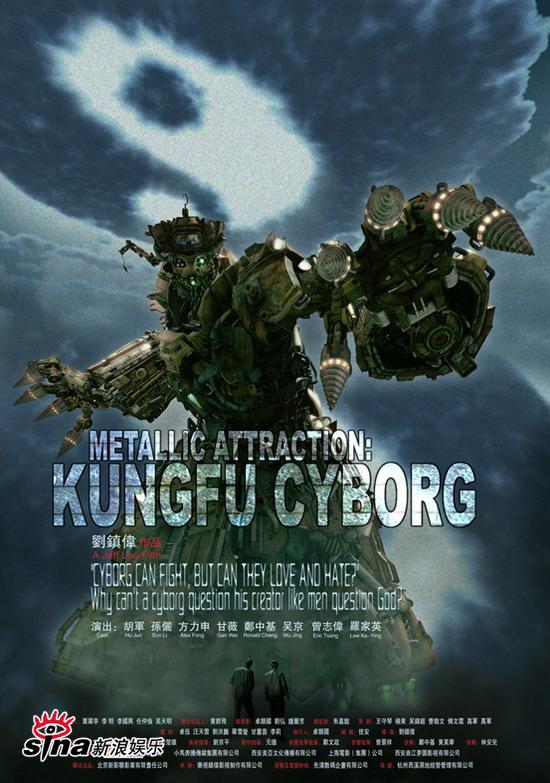 Kungfu Cyborg opens Aug. 13th

Detective Dee press conference at Hengdian Studio with Sammo Hung, Carina Lau, Andy Lau, Li Bingbing and Tsui Hark
Sammo said the Seven Little Fortunes plan to commemorate their 50th anniversary when all arrive


Questioned three times about marriage, Andy Lau finally threw down his microphone and walked


Take a tour of Hengdian World Studios (and Theme Park!)


Yuen Qiu originally given name 'Yuen Rong' by Master Yu
Stanley Kwan to shoot Chinese musical in Shanghai
Carina Lau, Hu Jun, Li Bingbing and Deng Chao will provide guest performances
Chinese Stories
Lou Ye on why any portrait of Chinese people in cinema also involves politics.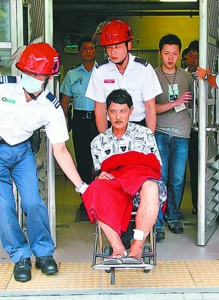 Yip Chun's half brother demands royalty and consultancy fees for 'Ip Man'.
After ten unsuccessful visits to Yip Chun, Yip Siu-Wah threatened to jump from an upper story building. The matter was resolved after police arrived. The half-brother has a history of seeking money from Yip Chun.

Li Bingbing Shot Commercial in Rome

Edison Chen expands fashion business to Malaysia
Residents and neighbors voice displeasure and applying public pressure to prevent store from opening
Lin Chi-ling in financial difficulties?

Chin Han promotes his new Mainland TV series based on The Cowherd and the Maiden

I spy: A fan runs into Tony Leung Chiu-Wai shopping for DVDs
Tony satisfied all photo requests from fans before finally leaving with a full load of DVDs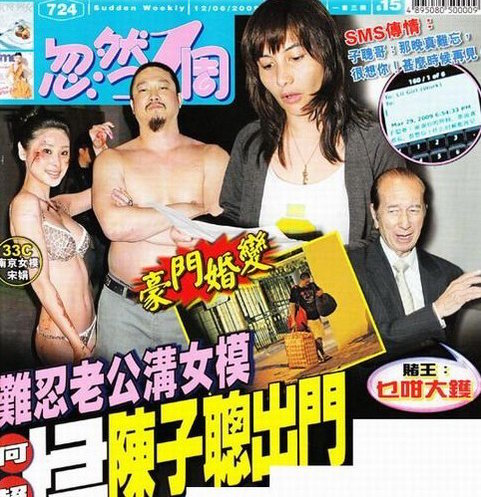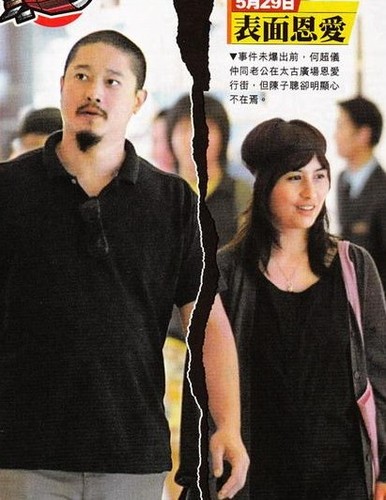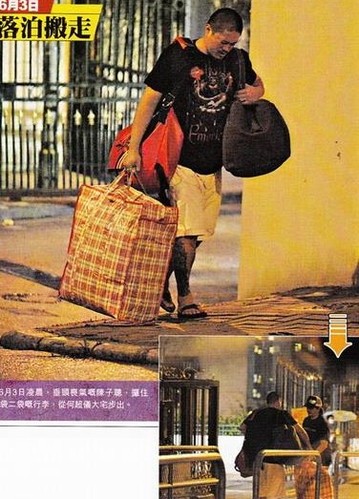 More accounts of marital discord between Josie Ho and Conroy Chan
Conroy photographed with mainland model, sent packing by Josie?
Scud comes up with a dud
'Permanent Residence' would have been a much more enjoyable gay flick if the audience were spared the feeling that the film was not based on the director's life
'Commander' Arguably the Most Popular
There was little surprise when 'Soldiers and Their Commander' led the People's Choices Awards Thursday at the Shanghai TV Festival.
More Test Results On Green Dam
Hello Kitty and Garfield fail their test
A User Report On A Green Dam Trial
A humorous account